Add Your Heading Text Here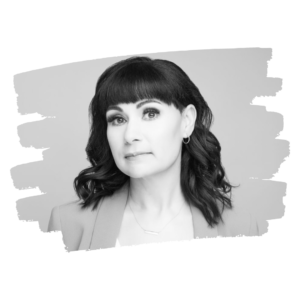 Meera Duncan is a registered clinical counselling hypnotherapist, addictions counsellor, and International Lecturer and Speaker for The Mind Research Foundation to Universities and psychology students around the World. Meera is on the Board of Directors for ACTA, The Association of Counselling Therapy of Alberta and also on the Board of Directors for FACT-Alberta, Federation of Associations of Counselling Therapists in Alberta. She treats clients at her hypnotherapy practice, 3rd Eye Hypnotherapy Clinic, in Calgary, Alberta, and can be contacted online through her website at 3rdeyehypnotherapy.com. She has spent years researching Bipolar Disorder, creating her treatment protocol, and conducting a clinical research study utilizing her protocol with clients with Bipolar Disorder. The jaw- dropping results witnessed from this study could only result in one thoughtful outcome…sharing her work with the World!
Meera includes a peek into her own personal journey of healing in her book in the chapter titled My Personal Story: How I Fell Into Hypnotherapy. This gripping tale of the emotional and physical trauma she experienced after a severe elevator accident in 1998 and how she healed the mental (PTSD & Clinical depression) and countless physical injuries (listed in detail in this chapter) sustained, then reclaimed her life back, is an inspirational guide on the power of healing that can be achieved when activating the right hemisphere of the brain, the subconscious.
The physical and emotional healing from hypnosis she accidentally stumbled upon is what propelled her down the path of becoming a Clinical Counselling Hypnotherapist.
This book is not only meant for therapists or clients diagnosed with Bipolar Disorder, but anyone who is interested in learning about the healing effects of the mind and its deeply intertwined connection and link to the stress response.
Meera is passionate about the healing benefits of hypnotherapy and continuously amazed by the results seen in clients with physical and psychological disorders and illnesses.
Meera is also an International Lecturer and Speaker for The Australian Hypnosis Conference and The Mind Research Foundation to Universities and psychology students around the World
Meera is honoured to be featured as one of the "Women Leaders to Look up to in 2022" due to her research and work for International Women's Day collectors edition, Passion Vista Magazine.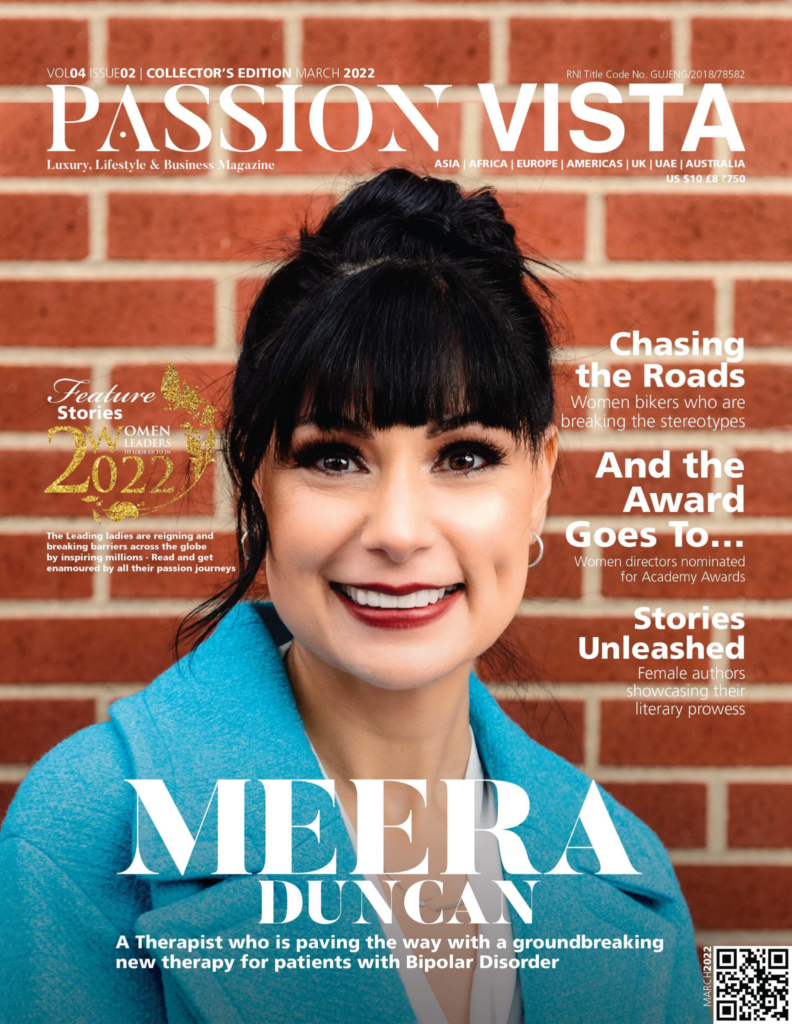 "Thank you to the entire team at the magazine for your wonderful work and choosing to include me! As a Therapist I am so passionate about my research and work, and so grateful for any visibility that shines a light upon it!" – Meera